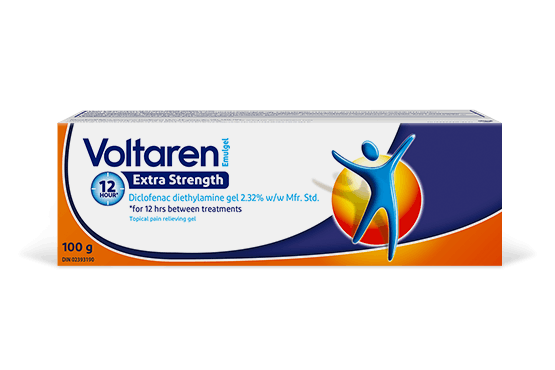 Voltaren Emulgel Extra Strength
Voltaren Emulgel Extra Strength persists in the joint to fight pain and inflammation. You can go 12 hours between treatment applications. Voltaren Emulgel Extra Strength is available in two sizes: 30g and
100g.
By clicking the link above, you will be taken to an external website that is independently operated and not managed by GSK.
If you do not wish to leave this website, do not click on the link above.
How it works
Voltaren Emulgel Extra Strength contains the non-steroidal anti-inflammatory drug (NSAID), diclofenac diethylamine. Diclofenac diethylamine works to relieve pain and reduce inflammation (swelling). The technology in Voltaren Emulgel Extra Strength helps the gel to penetrate deeply into the skin to deliver diclofenac diethylamine to the site of pain. Voltaren Emulgel Extra Strength can be applied twice daily (morning and evening). The gel is absorbed through the skin and creates a reservoir of diclofenac diethylamine within the skin when applied regularly*, from where the drug is released slowly over the course of time for the relief of pain and inflammation.
*As per instruction
For adults between 18 to 65 years:
Apply 2g of gel 2 times a day (morning and evening) on the painful area.

The amount of gel applied (2g for each application) should be measured using the dosing card provided within the product package. For each application the gel should be squeezed from the tube and measured up to the 2g line on the dosing card.

Use as per product package directions.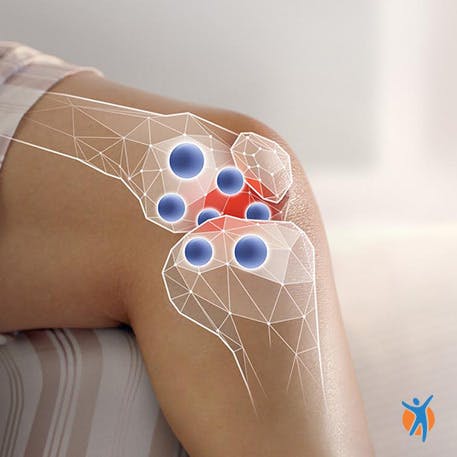 Health, wellness & your pain
Pain is rarely just physical nor is it always solved by taking medicine alone. Voltaren is your ally in helping you take more control of your pain journey, from the way to sleep, to what you eat, mental wellbeing and complementary pain relief therapies.