Effective Relief from Pain

Voltaren Emulgel Back & Muscle Pain
Voltaren Emulgel Back & Muscle Pain relieves pain and reduces inflammation. It targets local pain relief and swelling (inflammation) in the back & muscle. In addition, the gel relieves pain in joints, sprains, strains and as well as minor sports injuries.1
Voltaren Emulgel Back & Muscle Pain is available in five sizes: 20g, 30g, 50g, 100g, 120g* and 150g.
(No Mess Applicator*)
By clicking the link above, you will be taken to an external website that is independently operated and not managed by GSK.
If you do not wish to leave this website, do not click on the link above.
How it works
Voltaren Emulgel Back & Muscle Pain is formulated for rubbing into the skin to relieve acute pain affecting the joints and muscles. The active substance, diclofenac diethylamine, belongs to the group of medicines called non-steroidal anti-inflammatory drugs (NSAIDs) that work by blocking the production of particular substances, called prostaglandins, which are involved in the development of pain and inflammation.¹
For adults and adolescents 16 years and older:
Apply gel 3 to 4 times a day.

The amount needed will vary depending upon the size of the painful or swollen area: 2g to 4g (1 g equals a strip approximately 2 cm long) gel will be sufficient to cover a 400 to 800 cm² area.

Use as per product package directions.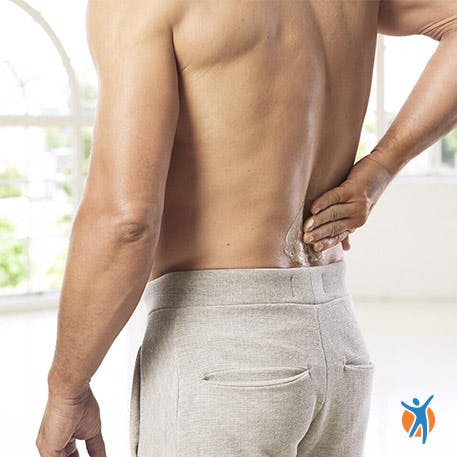 1 Voltaren Product Monograph, 2020
Health, wellness & your pain
Pain is rarely just physical nor is it always solved by taking medicine alone. Voltaren is your ally in helping you take more control of your pain journey, from the way to sleep, to what you eat, mental wellbeing and complementary pain relief therapies.