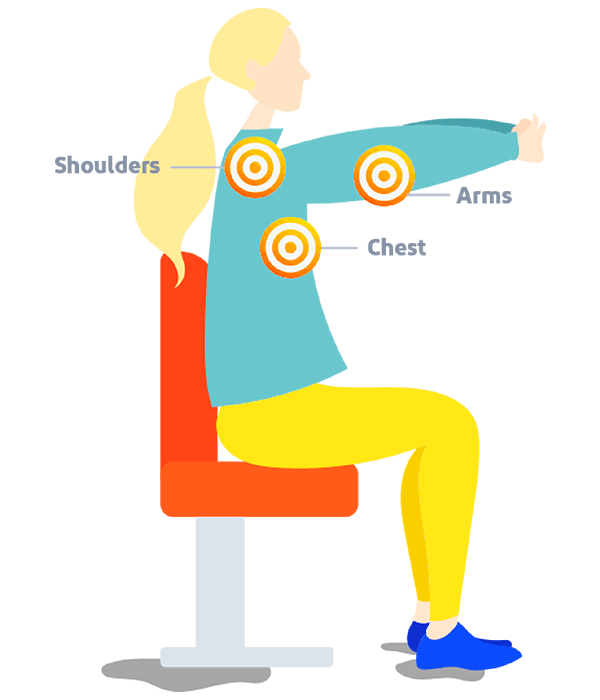 REACH & REQUEST-A-STOP

Chest/Shoulders/Arms

INTERLACE YOUR FINGERS IN FRONT OF YOU.

PUSH YOUR PALMS OUT AND LIFT YOUR ARMS—PALMS TOWARD THE CEILING.

STARTING FROM YOUR WAIST, LEAN TO THE LEFT AND THEN THE RIGHT.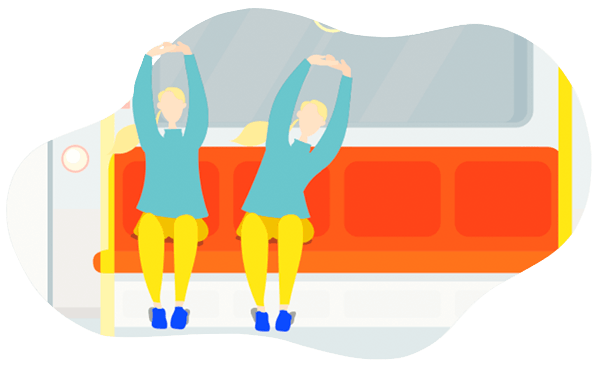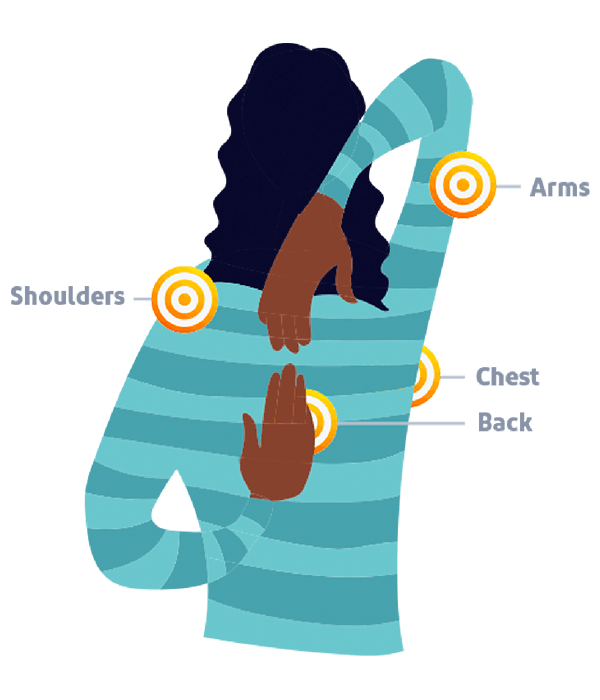 BEHIND THE BACK TRANSFER
Chest/Shoulders/Back/Arms
BEND YOUR LEFT ELBOW BEHIND THE CENTER OF YOUR BACK WITH YOUR PALM UP.

BEND YOUR RIGHT ARM UP AND OVER YOUR RIGHT SHOULDER.

TRY TO TOUCH YOUR HANDS TOGETHER.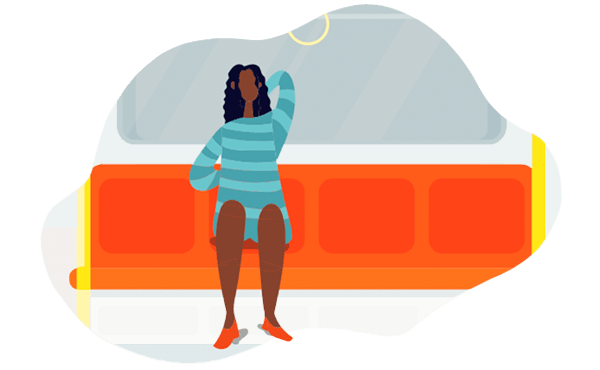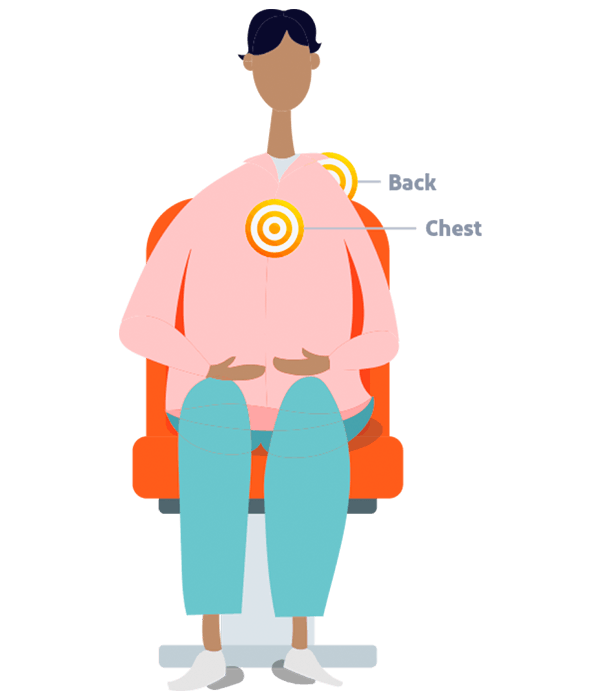 SWIVEL SEAT
Chest/Back
WITH YOUR FEET FLAT ON THE FLOOR, PLACE BOTH HANDS ON THE SIDE OF YOUR SEAT FOR SUPPORT.

ENGAGE YOUR CORE AND TWIST.

DON'T FORGET TO SWITCH SIDES.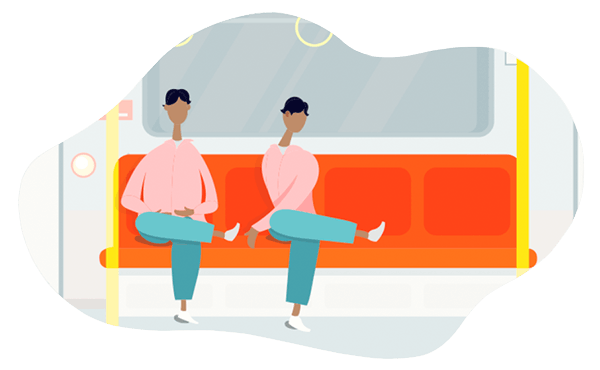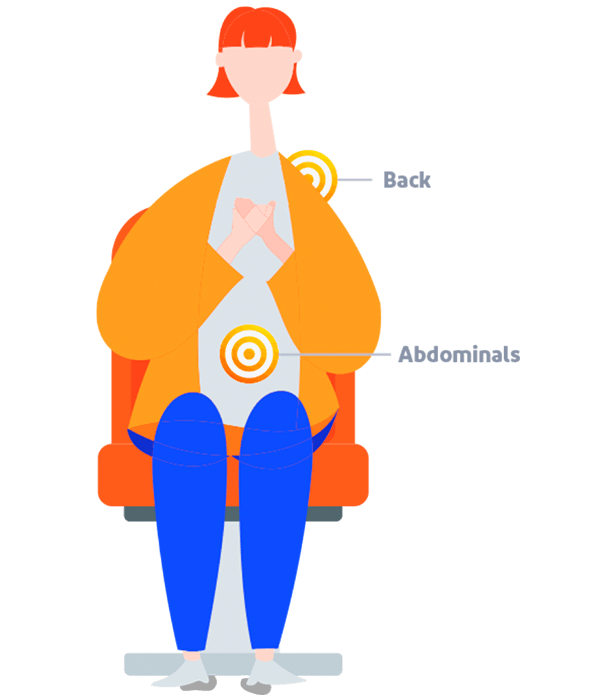 COMMUTER CRUNCH
Abdominals/Back
TUCK IN YOUR PELVIS AND ENGAGE YOUR LOWER ABS.

ENGAGE YOUR UPPER ABS AND MOVE YOUR RIBCAGE SLIGHTLY TOWARD YOUR HIPS.

HOLD FOR 10 SECONDS AND REST FOR 3.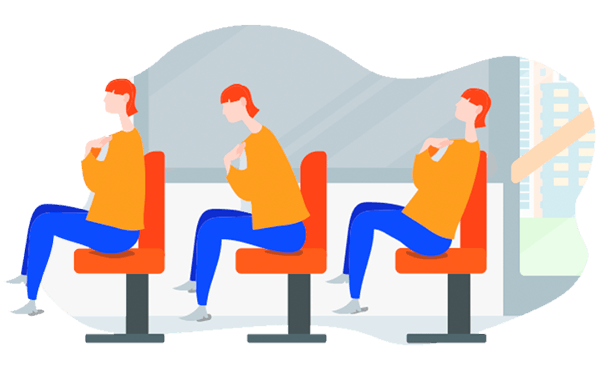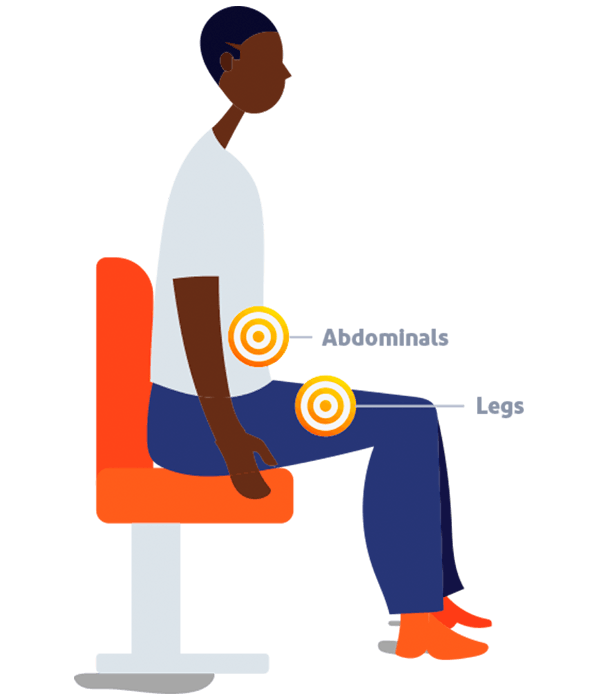 SEATED SUBWAY KNEE LIFTS
Abdominals/Legs
SIT AT THE FRONT OF YOUR SEAT.

WITH YOUR LEG BENT 90 DEGREES, LIFT IT OFF THE GROUND.

HOLD FOR A COUNT OF 3 THEN REPEAT WITH OTHER LEG.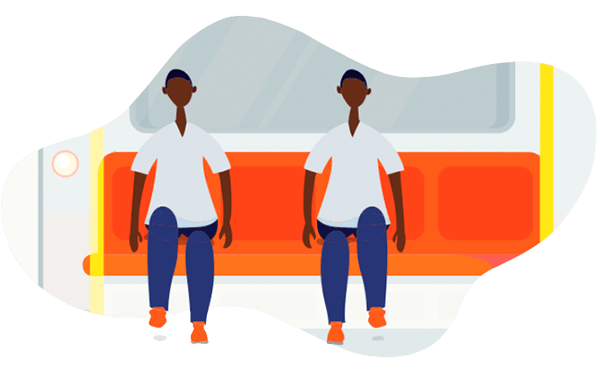 Use caution and only do these stretches when there is enough space around you
Health, wellness & your pain
Pain is rarely just physical nor is it always solved by taking medicine alone. Voltaren is your ally in helping you take more control of your pain journey, from the way to sleep, to what you eat, mental wellbeing and complementary pain relief therapies.